The Hyperion Cameleon
How it Works?
The Hyperion Cameleon offers salt-free "green technology" using a 4-stage water refinement process, exclusively from Fidelis Elite Systems! The Hyperion Cameleon incorporates Purion® Magnetic Water Treatment Technology, Fidelis Elite's multi-stage salt-free water treatment system, controlled by our exclusive electronic digital control valve.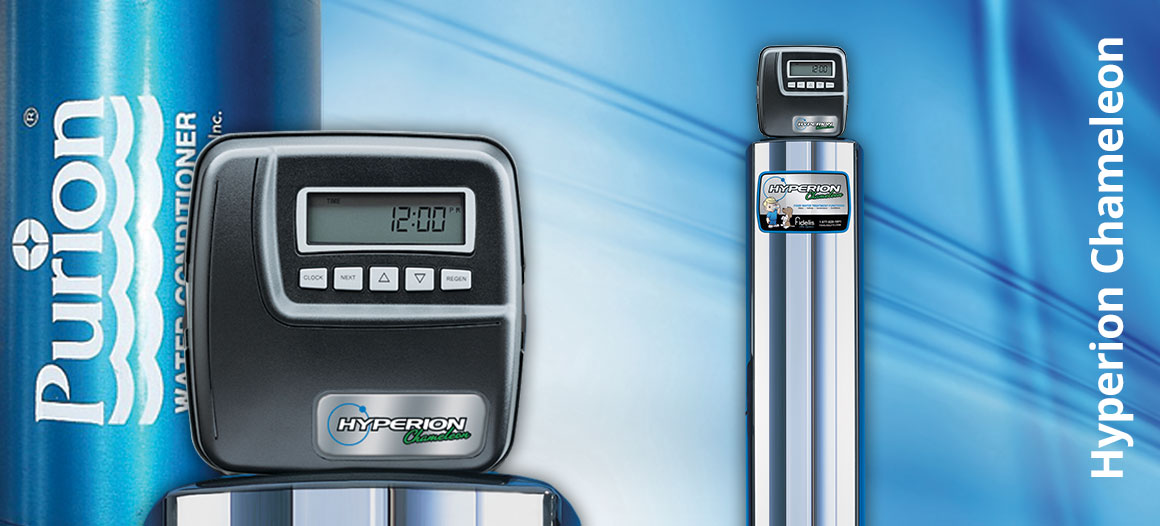 Filtration
Coconut shell granular activated carbon for removal of offensive tastes, colors, odors, and chlorine.
Conditioning
Purion® magnetic water treatment makes hard water act "soft," neutralizes pH, makes water "wetter" and oxygenates the water to make it healthier.
Bacteriostat
KDF process media to prevent bacterial fouling, control algae, remove chlorine, and remove up to 98% heavy metal and lime and scale buildup.
Refinement
Granular catalytic carbon for removal of chloramines, hydrogen sulfide and iron.
Refiner Tank Construction
Blow-molded, high-density polyethylene NSF and FDA approved inner shell, providing leak-proof and maintenance-free operation External thermowound fiberglass windings for strength and working pressures up to 120 psi Atmospheric break to insulate tank and eliminate condensation Highly polished, 22 gauge stainless steel outer cover for a sleek appearance
The Purion® Water Conditioner
Exclusive Stage 4 Purion® Water Conditioner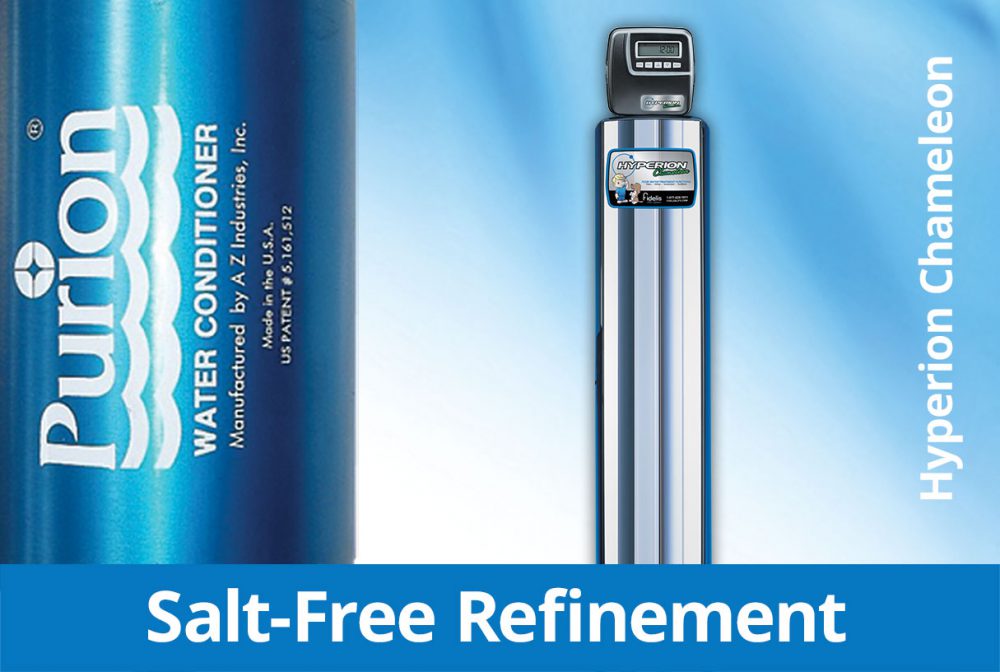 Whole house water refinement

Lasts a lifetime

Patented
No chemicals added

No moving parts

No maintenance required
Exclusive Electronic Digital Control Valve
Electronic backlit display
No gears to break
Automatically calculates usage, capacity and reserve volume
Eliminates mechanical meter & cable
Motor only runs during regeneration
Flow indicator
Knows how much water is used and when
Simply set time of day and hardness